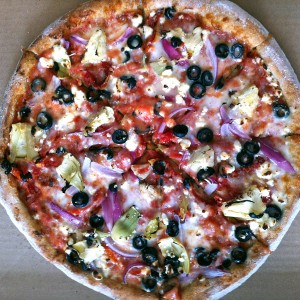 Voice-Tribune review by LouisvilleHotBytes
What's a Naked pizza? Just about everyone does a double-take when they first hear the name of this popular new takeout eatery in St. Matthews.
So let's get a couple of things straight: First, the pizzas here are not served, er, bare. They're fully clothed with sauce, cheese and delectable toppings. What's more, you don't have to be naked to go there. In fact, public nudity is just as strictly discouraged within these quarters as it is everywhere else in St. Matthews.
So what's this Naked thing? Frankly, it's hard to tell. I've perused this new but fast-growing franchise chain's Website carefully, but they don't spell it out. Continue reading Naked Pizza strips down to the essentials →