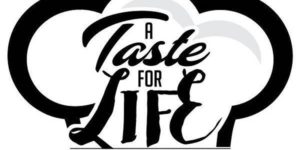 On Saturday, June 29, from 4-9 p.m., 16 local chefs will serve up street food inspired by Chef Anthony Bourdain at Four Pegs restaurant, 1053 Goss Ave. in Germantown.
For the $35 price of admission you can enjoy an item from each chef.
This chef-driven event seeks to raise awareness and need for help for restaurant industry workers battling addiction and mental health issues
Just one year ago, many were shocked by the news that Anthony Bourdain, famed chef, author and TV personality, had died of suicide. Sadly, such tragic endings aren't uncommon in the restaurant industry, where stress levels are high, hours are long, the pace is frenetic and the pay is generally low. The end result, as researchers have found, is a trade group unusually susceptible to drug and alcohol addiction and mental illness.
In honor of Bourdain and in an effort to raise awareness for mental illness and addiction in restaurants, a cadre of world-renowned chefs have declared June 25 Anthony Bourdain day. Dovetailing into that effort, local chef, barbecue pitmaster and Four Pegs restaurant owner, Chris Williams, is hosting a fundraiser dubbed A Taste for Life, on June 29, at the restaurant (1053 Goss Ave. in Germantown 40217). The event, scheduled from 4-9 p.m., will feature chefs from 15 local restaurants preparing food for patrons eager to support this cause.
Beneficiaries of proceeds from the event include the National Alliance on Mental Illness (NAMI) and the Everything will be OK Project, a mental health advocacy organization.
"With A Taste for Life, we want to hammer home the point that working in the service industry is incredibly hard on those who make and serve our guests' food," said Williams. "Working long hours and nights in this business often keeps us away from our loved ones, family and friends and that puts us at risk for mental illness, addiction and suicide."
Williams added that many in the industry suffering from those challenges don't know how to get help.
"Part of what we're doing with A Taste for Life is highlighting the available resources for not only service industry employees, but everyone in need," he said. "the proceeds we raise from this will help fund these causes."
Some of the city's top chefs have volunteered to cook for the event and serve up Bourdain style Street Food at multiple stations around the Four Pegs site. They are:
? Eric Morris, Hull & High Water
? Lee Mayfield Fork and Barrel
? Griffin Pailin, Mirin
? Steve Bowles Pepperwood BBQ
? Cris Banaszynski, Old Louisville Tavern
? Sam Bracken, Celtic Pig
? Dallas McGarrity, The Fat Lamb
? Nick Bean, Molly Malone's
? Serge Katz,Flavaville Food Truck
? Jessie Huot, Liz Huot, Grind Burger
? Tavis Rockwell, LouVino and Biscuit Belly
? Sean Haggerty, Commonwealth Catering
? Patrick Roney from Ashbourne Farms!
? Nick Bean from Molly Malone's!
? Henry Wesley and Lamont Bobo from 8UP
? Bruce Jarret and Brandon Hurn from Saints
? Josh Moore, Volare POSSIBLE
? Chris Williams and Kahlil Kennedy, Four Pegs
Live Bands
4-5 p.m., Smash Alley
5-6 p.m., Jr. Detective
6-9 p.m., The Echoes
The event also will include a silent auction, raffles, bourbon tastings and even a dunk tank for the chefs. Tickets for A Taste for Life are $35 and can be purchased at the door or on eventbrite.
For more information or to help support this event, go to A Taste For Life Facebook page.