Just so you'll know, Food & Wine magazine, in a long listicle mentioning every state, has weighed in on its nominations for the best "classic" restaurants in every state, naming Jack Fry's and Shirley Mae's as Louisville's top spots.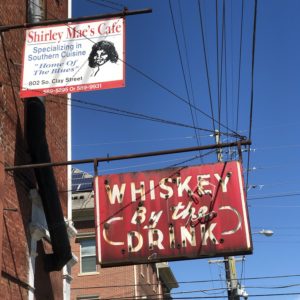 I'll save you paging through the entire list, although you can do it if you want to at this link: Food & Wine.
The article praised Jack Fry's ("treasured for its classically-influenced Southern menu") and Shirley Mae's ("a soul food institution that's been serving the city's historically black Smoketown neighborhood (and everyone who knows to come here"). Out in the state they name Owensboro's Moonlite BBQ and Old Hickory Bar-B-Q. It's frankly not long on research, and some of the back story on Jack Fry's is a bit careless. But hey, good publicity.