By Robin Garr
LouisvilleHotBytes.com
Slowly, gradually, with some stutter steps, Louisville's restaurant scene, like the nation's, is edging back toward normal, and I for one am delighted to see that.
But even with widespread vaccination and declining positivity rates that mean many of us are pocketing our masks much of the time, it's a new kind of normal. Some restaurants have been lost. A few new ones have arrived. Takeout, delivery, even curbside service seem likely to stick as more frequent options than ever before.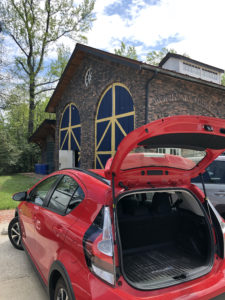 Meanwhile, a lot of eateries are reporting serious difficulty hiring enough servers and cooks, and these shortages are showing up in reduced menus and, on occasion, slow service. Nobody likes that! The notion that folks are staying home on the state's limited unemployment payment is a pile of steaming bovine excrement, but it's a fact that some former restaurant workers have found better paying work with more comfortable hours elsewhere, and some of them aren't coming back.
Quite a few longtime restaurant patrons, too –vaccination to the contrary notwithstanding – remain wary about going back inside a restaurant for an indulgent sit-down dinner.
So it's an optimistic but still bumpy scene for diners, restaurant workers, and restaurant owners too. But how about the restaurant critic? What's different over here, and does anybody care?
The national scene
Across the country, food critics are turning in their notebooks in droves, if we're to believe the trade journal Restaurant Business. "The restaurant critic's job has changed … maybe forever," headlined an April 24 article by reporter Patricia Cobe. New York magazine food critic Adam Platt, she said, "believes it may be a while before he writes a negative restaurant review, having shifted from critical reviews to reporting on what New York restaurants were doing to survive.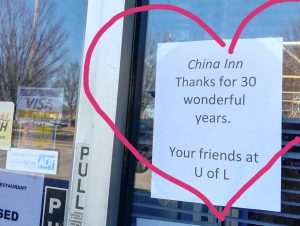 "As restaurants shuttered around the country last March and indoor dining remained off limits through most of 2020," Platt said, "the restaurant critic's job became kind of obsolete. More than a year later, the outlook is more optimistic. … But Covid changed the landscape."
Cobe also quoted Jeff Ruby, dining critic of Chicago magazine, whose final pre-pandemic review ran in March 2020. It turned out to be his last. "My voice wasn't right for reviewing takeout meals, and I found that a little perverse," he said. "My editor kept saying, 'Maybe we'll start next month,' but after a while, I saw that Covid wasn't going away and my job would never be the same," Ruby recalled. A little over one year later, he left the magazine after 11 years in the critic's seat.
Chicago Tribune restaurant critic Phil Vettel left his post in January after 31 years on the beat, and Steve Dolinsky, ABC- 7's "Hungry Hound," left his 17-year post.
"Consumers are eager to dine out – and they'll want some guidance," the Restaurant Business article concluded. "A knowledgeable, slightly gentler restaurant critic as storyteller can steer them in the right direction while supporting an industry trying to get back on its feet."
Back here at home, The Courier-Journal suspended restaurant reviews when the pandemic forced restaurant closures statewide. Even as some form of normal returns, the Gannett daily paper continues running short, positive interviews with restaurant owners and operators in place of its traditional Thursday review.
Louisville magazine has no restaurant reviews showing on its online edition that I can find, but a long December 2020 story about restaurateur Ed Lee by writer Chris Kenning is worth note.
This food critic's view
So what are we up to over here at LouisvilleHotBytes.com (where we share our weekly reviews with LEO Weekly)? Of course things have changed, and to some extent my experience parallels that of New York magazine critic Adam Platt. I never fully surrendered my critic's card, but I did shift my focus – especially at the beginning – to reporting on the scene rather than simply describing the food, mood and style.
I discontinued my practice of granting ratings on a 100-point scale in HotBytes, and I privately committed to avoid strongly negative reviews; that would feel too much like kicking a person while they were down. Burdened by the same revenue shrinkage as everyone else, I focused my reviews on affordable eats, with a heavy focus on world food, mom-and-pop, and Black-owned and immigrant-owned restaurants.
During the first weeks of the pandemic, when restaurant dining essentially shut down by Gov. Andy Beshear's order, I jumped in with articles on how to donate to local restaurant workers through helping organizations. I also shared many local resources including online lists of restaurants that had resumed offering carryout and delivery.
By the beginning of the next month I had published interviews with food-delivery drivers and a local chef, Matthew Alan Henry, who cooked nearly 100 meals a day in his home kitchen for distribution to seniors, hospital workers, fellow restaurant workers, even the garbage workers who came by his house. I ran a few recipes of my own for local favorite to help those who wished to do so to fashion shrimp and grits and pizza margherita at home.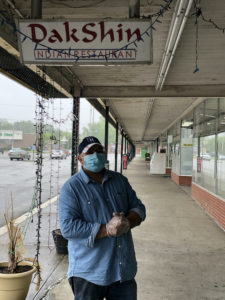 Also in April I got brave, put on mask and even gloves, and risked my first restaurant meal, a fish dinner from the Moby Dick drive-through in St. Matthews! I shared a quick survey of local food trucks then in operation, with links to find them. I tried curbside delivery at the end of April, grabbing pizza from one of my favorites, MozzaPi. Early in May I interviewed Sanjay Taxka, owner of DakShin Indian, who was depleting its excess inventory in the kindest imaginable way, giving away free boxed Indian lunches from a heated box out front.
Past the Derby that didn't happen I sought to reflect in my writing what many of you were doing: I got used to doing curbside pickup and shared my experiences with you, again trying to respect the struggling business by avoiding harshly critical reviews. I wouldn't lie; one or two reviews simply didn't get published, and I'll give those spots another shot when things get back to normal.
Still, Red Hog's seasonal soft shell crab tacos and Chicago pizza from Jake & Ellwood's gave me plenty to talk about. Then outdoor dining returned at the end of May, so I did a quick pickup from Irish Rover (along with a foamy Guinness and a dissertation on the joys of takeout booze), and then our first sit-down patio dinner at Selena's.
Changes
June brought a sad report on restaurants already permanently closed by the pandemic, and, in light of the growing resistance in memory of Breonna Taylor #SayHerName, we published a directory of Black-owned local restaurants and reviewed the excellent LuCretia's Kitchen on Muhammad Ali at 18th street.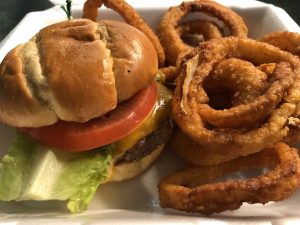 We did a series on the town's best burgers for a LEO Weekly report, then settled into a steady stream of weekly reviews, mostly based on takeout with the occasional patio meal (or, in the case of Oskar's, a takeout picnic at nearby George Rogers Clark Park). Throughout the period I strived to include a mix of old favorites and the relatively few new eateries, with a more-than-proportional focus on restaurants owned by Blacks and other people of color.
In November, with Covid spiking again and cooler weather limiting outdoor dining, I ran a special report urging people to support our local eateries with takeout, curbside and delivery; the not-unwelcome end of 2020 brought another look back and exhortation to keep on buying local eats.
Later in January I counted pennies and did a rare move upscale, using Grassa Gramma in a scenario placing takeout with music and a good wine to celebrate a fancy dinner at home.
Back to dining in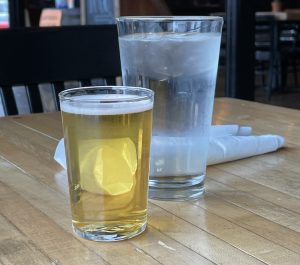 Then came March and suddenly, fully vaccinated, I enjoyed my first sit-down restaurant experience in almost exactly one year, reporting on dinner and a fresh lager at Monnik Beer Co. I've switched randomly among dine-in, patio dining and takeout since then, and I expect to continue that pattern for a while.
So look for a mix of dining in, patio dinners, and takeout in coming weeks as we ride into summer and I try for a mix of approaches, much as I assume you're doing right now.
And as I've been doing throughout the period, I'll seek to keep it positive, recognizing the issues that our local restaurants still face. But that being said, if a particular dish or service issue deserves calling out, I'll do that too, just as I've been doing all along, so gently that you have to pay attention to notice.
Bon appetit! Things are getting better. Now get out there and support a local eatery, and I'll do the same. See you again next week.