LEO's Eats with Louisville HotBytes
(Moby Dick, Cunningham's, the Fish House, Uptown Café)
Last week in this space we celebrated Carnival, wrapping up the season of winter revelry with a gumbo party, tasty libations and all manner of Mardi Gras beads.
Today it's Ash Wednesday, the music has stopped, and the repentant Lenten season is here. Even in this secular era when only the most devout observe Lent with fasting and abstinence, one religious ritual remains mighty easy to follow: fish sandwiches on rye!
To hail the season, we checked out four local spots known for fish sandwiches: the fast-food Moby Dick, historic Cunningham's, the friendly Fish House and, for an upscale touch, Uptown Café.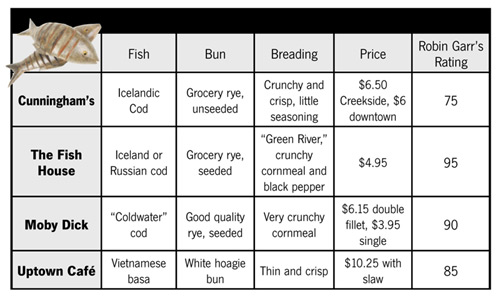 Continue reading Something fishy this way comes →