By Robin Garr
LouisvilleHotBytes.com
The hottest, fieriest, most palate-scorching dish I ever ate at a local restaurant was not Indian, nor any other cuisine traditionally associated with culinary fire.. Nope. It was a down-home entree – a simple grilled cheese sandwich – served up at the currently closed New Albany branch of Toast on Market.
Yeah, it was a chipotle grilled cheese sandwich, but still. As I wrote in my 2014 review, I didn't quite expect flames to come shooting out my mouth while my endorphins took off in a wild and crazy rush around my brain. Wooee! That sandwich is HOT!"
I whined about it for days, prompting Mary to inquire, as long-suffering partners invariably do, why I keep doing this to myself.
Simple, I said, and I still say: It burns so good! That's no oxymoron either: It's science! Just ask the Cleveland Clinic.
"Peppery meals do far more than make your tongue tingle and forehead sweat. There's evidence that food with a kick can help you lose weight, boost heart health and – surprise! – aid your gastrointestinal system," the noteworthy medical center wrote in a 2021 article quoting registered dietitian and nutritionist Patricia Bridget Lane.
Based on eager responses to a couple of questions I posted recently on social media, probably 80 percent of my friends who responded are big fans of scorching fare, with only a relative handful willing to admit that gustatory fire holds no appeal.
"It's a matter of moderation," I told one reluctant friend, my words likely falling into space and going poof. "A little salt is good. Too much salt is not. Same goes for sugar, cinnamon, you name it. A well-made Indian or Thai or spicy Mexican dish doesn't have to hit you in the face with a flame thrower. It uses heat judiciously as one more tool in the kit. Leave it out, though, and something is missing, as in b-l-a-n-d."
All this talk made me hungry. And curious. Just how often do I choose a hot-and-spicy dish when I'm out reviewing? And do I have a favorite style, or favorite dish, or as with so many things, is my favorite the one I had last?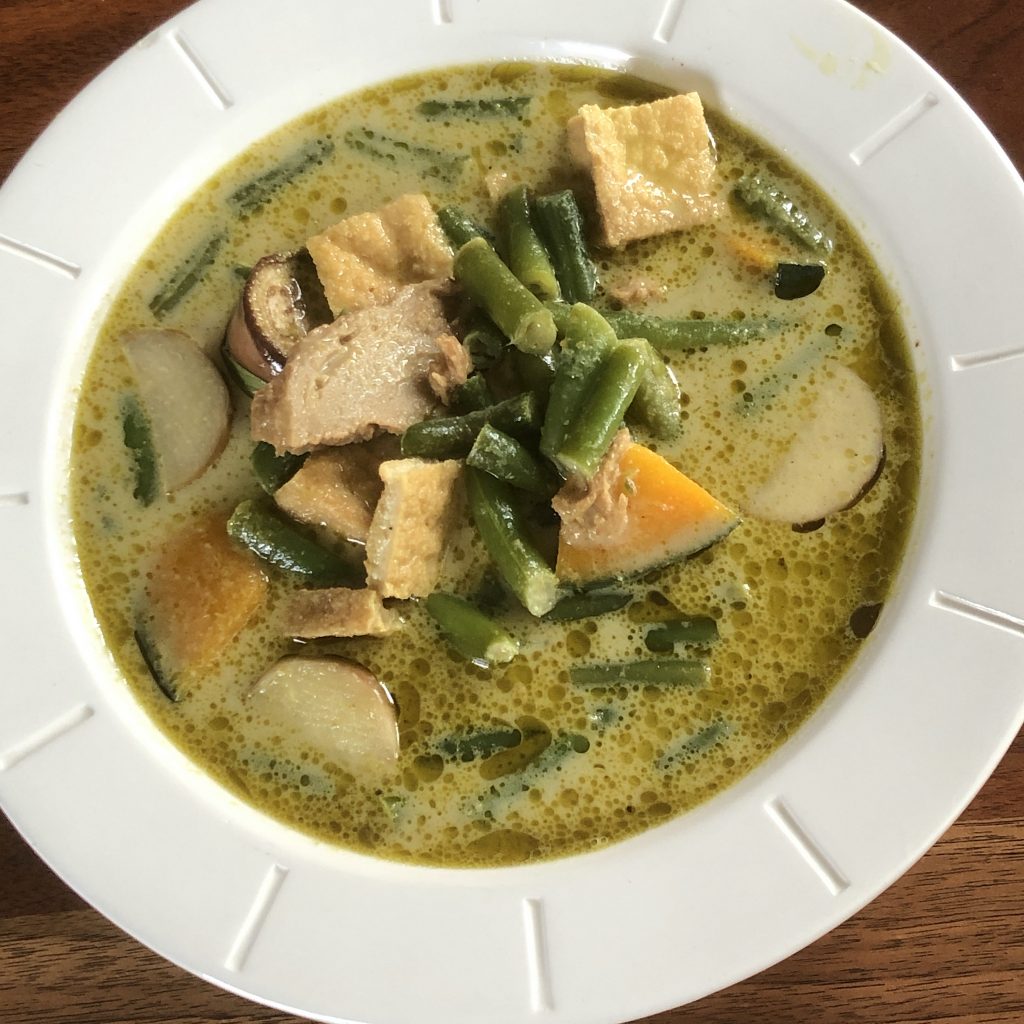 Inspired by the online conversations, I took a stroll back over the past couple of years, back past the pandemic, and sure enough: Since the beginning of 2020, saving a brief gap during the worst of the lockdown, I've reported on something mouth-scorching just about every month, and sometimes twice per month.
I've reported on fiery fare from more than a dozen world cuisines in Louisville: Caribbean, Ethiopian, Guatemalan, Haitian, Indian, Korean, Mexican, Nigerian, Pakistani, Sichuanese, Somali, Thai, Vietnamese, even down-home American, and more.
It seems that almost half of my hot-food reviews over the past couple of years have been at Indian places. Have I ever told you that I love Indian food? I thought so. But variety is the pardon-the-expression spice of life. I'm certainly open to new hot-food experiences if someone will just tell me about them.
Just to whet your appetite a little more, let's wrap it up with quick looks at a few excellent fiery dishes I've enjoyed recently. I'm pretty sure they are all still on the menu, so you can go enjoy them too.
Vietnamese
Let's begin with one of Louisville's favorite Vietnamese restaurants, the beloved Vietnam Kitchen (5339 Mitscher Ave., Iroquois Manor, 363-7535). Its iconic bowl of fire (one among many spicy dishes on its extensive menu) is formally known as Hu tieu sate chay (vegetarian version) or Hu tieu sate (with beef, chicken or pork), a rich and spicy noodle soup better known by their familiar order code: K8 and VK8!
Thai
Tiny, family owned Thai Cafe (2226 Holiday Manor Shopping Center, 425-4815) may not be the most crowded Thai spot in town, but its green Thai curry, a consoling yet scorching mix of coconut milk and aromatic spice is always a winner.
Sichuanese
Don't underestimate Jasmine Asian Bistro (2420 Lime Kiln Lane 618-3000) because it's in a shopping center storefront. Its ma po tofu, a classic regional dish that blends the pure heat of red peppers with the intriguing, numbing heat of Sichuan peppercorns.
Ethiopian
You can get beads of sweat to pop out on your forehead with lots of Ethiopian dishes at Queen of Sheba (2804 Taylorsville Road, 459-6301), and I usually order one of their multi-item platters so I can compare. It's hard to beat kik wot, though, a green-lentil stew simmered with onions, ginger and garlic with aromatic herbs and the intriguingly aromatic, smoky red Ethiopian berbere spice.
American
You don't have to travel around the world to get a palate burn. There's heat in plenty of our own cuisine, from five-alarm chili to Cajun étouffée, not to mention hot chicken, the Nashville treat. Royals Hot Chicken (736 E. Market St., 919-7068) offers an excellent version, offering your choice of chicken or tofu done the Nashville way: Fried in a shattering crisp crust, coated with bright-red sauce in your choice of heat, and served on white bread to soak up the drippings.
Indian
I saved my favorite for last, and rather than trying to pick a favorite among the city's 15-or-so Indian spots, I'll just send you to the newest and most recently reviewed: Hyderabad House Louisville (12412 Shelbyville Road, 405-8788) offers a broad Indian menu including many versions of the classic rice dishes biryani and pulao, in your choice of mild, medium or hot. I can't get enough of the vivid, complex aromatics and layers of heat in Indian fare, and if you give it a chance, I'll bet you won't be able to resist it either.